Trevor Kensey is an award-winning writer, photographer and self-styled "food raconteur". To learn more about Trevor, please visit his blog, SisBoomBlog.com, where he delights readers with his inimitable style and manages to share some cherished recipes.
Just about everyone cherishes fond memories of their favorite holiday dishes. For many people, the classic green bean casserole takes center stage in the pantheon of warm childhood recollections, right alongside corn pudding, cornbread stuffing, and pumpkin pie. Most versions of the dish include, other than green beans, copious amounts of cheese, cream of mushroom soup, and crispy onions, which combine into a hearty, comforting – and very filling – casserole.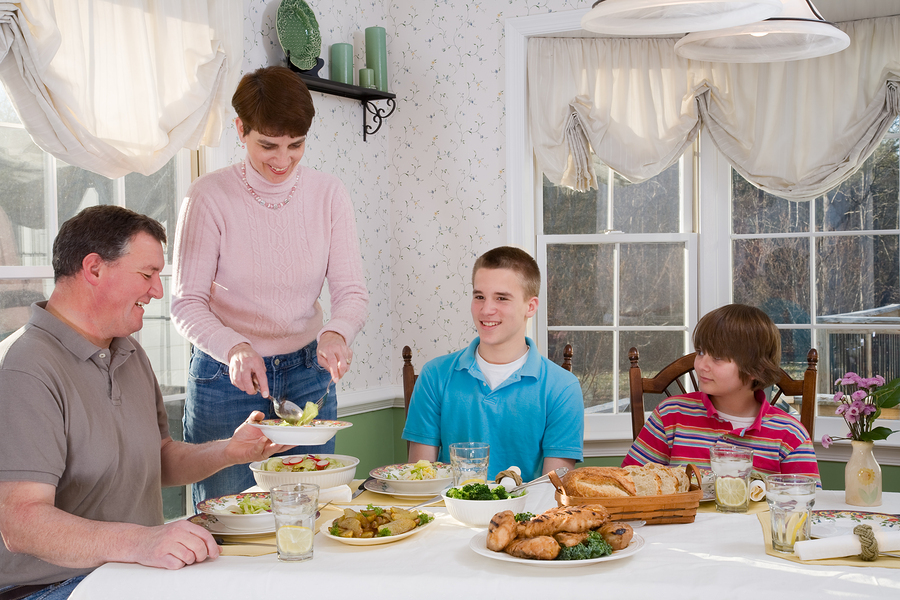 The following cheddar soup offers a much healthier dose of nostalgia, and it's perfect for a weekend lunch, the centerpiece of a light Meatless Monday meal, or as an elegant appetizer on the holiday table. Think of it as a deconstructed green bean casserole. A vegetable broth-based cheddar soup is poured over fresh mushrooms and blanched French-cut green beans, and topped with crispy fried shallots. It's simple, flavorful, and – best of all – easy to prepare, yet big on "wow" factor.
In this dish, the tried-and-true green bean casserole is completely transformed – yet comfortingly recognizable – in a fun makeover! And vegetarians and carnivores alike will rejoice at the soup's velvety texture and cheesy goodness.
Cheddar Soup with Mushrooms, French Green Beans, and Crispy Shallots
*Serves two as a main course and four as an appetizer or starter.
Ingredients
4 blanched fresh French-cut green beans (or haricots verts), slivered, per serving*
1 mushroom per serving, stalk removed, sliced thinly
2 tablespoons unsalted butter
2 tablespoons all-purpose flour
1 cup vegetable stock, lukewarm
1 cup whole milk, lukewarm
1 cup sharp cheddar cheese, grated
salt, to taste
white pepper, to taste
1 large shallot, thinly sliced
2 tablespoons cornstarch, to coat
Vegetable or canola oil, for frying
*To blanch the beans, cook in boiling salted water until bright green and crisp-tender. Immediately plunge into an ice bath and pat dry.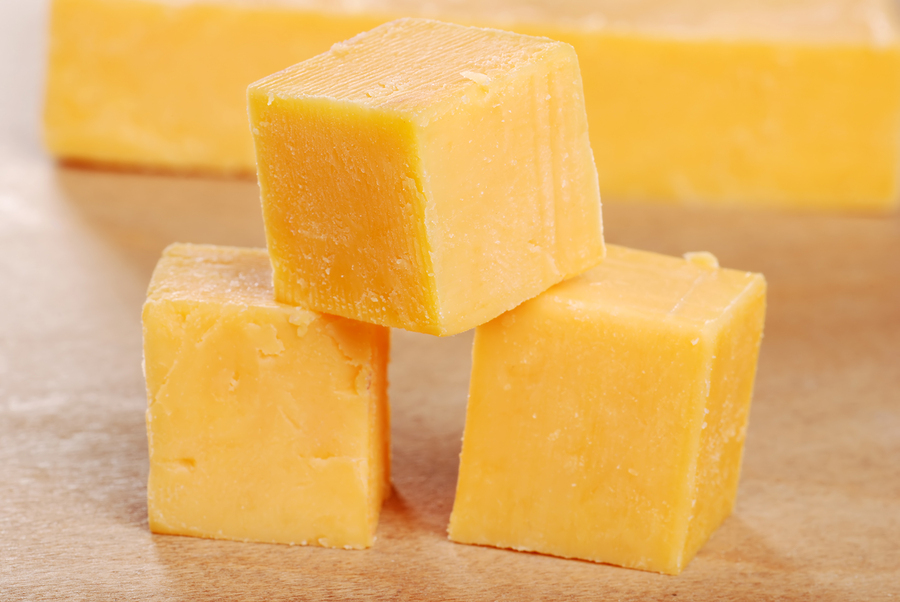 Directions
First, prepare the crispy shallots:
Toss the shallot slices in the cornstarch. Shake to remove excess.
Heat the oil to 250 degrees F in a deep-sided skillet (use enough oil to reach two inches of depth).
Fry the shallots until golden brown.
Remove and drain on paper towels.
Now prepare the soup:
Place one serving each of the blanched, slivered green beans and sliced mushrooms at the bottom of each soup bowl and set aside.
Over medium high heat, melt the butter in a medium saucepan.
When the butter starts bubbling, slowly whisk in the flour, lower the heat and cook, stirring constantly, for five minutes.
Gradually whisk the lukewarm milk into the roux – add the milk slowly and whisk constantly to avoid lumps.
Slowly add the lukewarm stock to the pan and simmer until the liquid thickens.
Add the grated cheese bit by bit until completely incorporated.
Add salt and white pepper to taste.
Ladle the soup over the beans and mushrooms. Top with crispy shallots and serve while hot.
To impress your Meatless Monday or holiday guests, consider finishing this soup tableside. Ladeling the soup at the table adds a personal touch that your friends and family will truly appreciate. As an appetizer, serve with hunks of crusty bread, and for a light and satisfying lunch or dinner, add a fresh green salad for a complete meal. Enjoy!
Don't forget to browse our cookware selection for quality saucepans and skillets!